Today's Scripture
Our Gear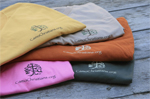 Make A Donation
Find Us Here Too


Join Our Mailing List
Enter your email and click join.
About Us
Camo Christians Inc. is a Christian Faith-based, non-profit organization dedicated to spreading the Gospel of Jesus Christ through witnessing and offering of KJV Vest-Pocket New Testament with Psalm Bibles to attendees at hunting and fishing shows and other outdoor-related events. Our ministry has grown to now offer the Bible-based Outdoor Activity Range to church camps, youth groups, Vacation Bible Schools and other youth-related organizations to introduce them to God and His Great Outdoors. Camo Christians has no paid employees and is operated by volunteers who love the Lord; want others to come to know Jesus Christ as their Savior; and, enjoy spending time in God's Great Outdoors.
Why Started?
God purposed it. We followed where He was leading us and by Him all things fell into place. Simply put... He had a plan and we were called to execute it.
Event Gallery
View All »
Trophy Gallery
View All »
Our Home Church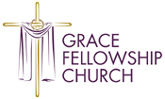 2336 Indian Fork Road
Orlando, WV 26412
T: 304.452.9959
URL: http://www.gfcwv.org