Today's Scripture
Our Gear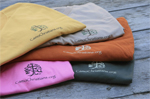 Make A Donation
Find Us Here Too


Join Our Mailing List
Enter your email and click join.
News
Monday, September 29, 2008
What a tremendous Hunting & Fishing Days weekend God provided for us. It was a wonderful time of praise, faith sharing and Christian fellowship as volunteers from the congregation of Grace Fellowship Church witnessed and distributed 1,000 Bibles and tracts to attendees over the two-day event. God had made us a success before we even set up the tent. He had acknowledged our effort, heard our prayers and prepared us a way. It was immediately evident when our tent location was in the heart of the highest traffic area. We were meant to be there and God showcased us. Praise God for His many blessings and answered prayers. Thanks to everyone who visited our tent, shared their faith stories and provided encouragement. May God bless you and make you a blessing.
Friday, September 26, 2008
Camo Christians to participate in its first event at West Virginia's Celebration of National Hunting & Fishing Days hosted at Stonewall Jackson Lake State Park on Saturday, September 27 and Sunday, September 28.
Sunday, May 18, 2008
During homecoming festivities, Camo Christians was introduced to the Grace Fellowship Church (GFC) congregation by Deacon Billy Hunt, Deacon Charlie Barrett and Pastor Bill Hunt.
Tuesday, April 22, 2008
Camo Christians Inc. was incorporated in the State of West Virginia.
Event Gallery
View All »
Trophy Gallery
View All »
Our Home Church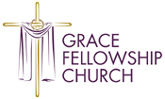 2336 Indian Fork Road
Orlando, WV 26412
T: 304.452.9959
URL: http://www.gfcwv.org