Today's Scripture
Our Gear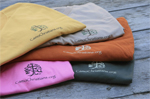 Make A Donation
Find Us Here Too


Join Our Mailing List
Enter your email and click join.
Tracts
God placed it upon our hearts to write four tracts that fuse hunting and fishing situations with the Word of God. Three of the tracts focus on drawing the unbeliever closer to accepting Jesus Christ as their Lord and Saviour while "Fishers of Men" focuses on encouraging the believer to accept their role in leading others to know Jesus Christ. These four tracts are placed inside every Bible we hand out at hunting and fishing shows.
If you have a loved one or friend that loves to hunt and/or fish, but maybe has never accepted Jesus Christ as their Lord and Savior, these four tracts are great witness tools. You can download each of the tracts in PDF format by clicking on the covers - perfect for printing or attaching to an email.
| | | |
| --- | --- | --- |
| | | |
| | | |
| | | |
| | | |
| | | |
Event Gallery
View All »
Trophy Gallery
View All »
Our Home Church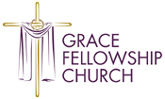 2336 Indian Fork Road
Orlando, WV 26412
T: 304.452.9959
URL: http://www.gfcwv.org