Today's Scripture
Our Gear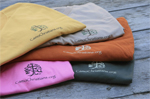 Make A Donation
Find Us Here Too


Join Our Mailing List
Enter your email and click join.
Salvation
Romans 10: 9 - 11, 13
9 That if thou shalt confess with thy mouth the Lord Jesus, and shalt believe in thine heart that God hath raised him from the dead, thou shalt be saved.
10 For with the heart man believeth unto righteousness; and with the mouth confession is made unto salvation.
11 For the scripture saith, Whosoever believeth on him shall not be ashamed.
13 For whosoever shall call upon the name of the Lord shall be saved.
Prayer of Salvation
"Father, I know that I have broken Your laws and my sins have separated me from You. I am truly sorry, and now I want to turn away from my past sinful life toward You. Please forgive me, and help me avoid sinning again. I believe that Your Son, Jesus Christ, died for my sins, was resurrected from the dead, is alive, and hears my prayer. I invite You, Jesus, to become the Lord of my life, to rule and reign in my heart from this day forward. Please send Your Holy Spirit to help me obey You, and to do Your will for the rest of my life. In Jesus' Holy and Precious name I pray, Amen."
Finding a Church
If you have used this prayer to make a decision today to receive Jesus Christ as your personal Lord and Saviour, we encourage you to prayerfully seek a Bible believing and practicing church that has a willingness to assist you in your continual growth as a Christian.
Event Gallery
View All »
Trophy Gallery
View All »
Our Home Church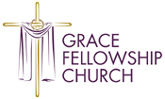 2336 Indian Fork Road
Orlando, WV 26412
T: 304.452.9959
URL: http://www.gfcwv.org